What is an Apprenticeship?
You will learn here everything about Apprenticeships. What are the Apprenticeships' key facts? How do the Apprenticeship programmes work? What Apprenticeships does KBM deliver, and what are its delivery solutions?
Further, you will gain information on Apprenticeship pay, working hours, age limit, apprenticeship levels, entry requirements, apprenticeship application process and types. Also, we inform you about our free information, advice, and guidance (IAG).
Apprenticeship Key Facts?
Apprenticeships provide a complete career solution. They are becoming more popular because they focus on practicality and job role competence. The apprenticeships various programmes:
Completion takes one and six years
Combine on-the-job training with classroom learning
Levels are available from intermediate (GCSE equivalent) to university and college degree
Make you earn at least the National Minimum Wage while learning
How do Apprenticeship programmes work?
Apprenticeships are like a real job with studying a formal qualification. It will help you succeed in your chosen career. You will study at a training centre, a college, or a university one day a week. Further, you'll gain tremendous skills and knowledge at your apprenticeship completion; also, you can progress to the next apprenticeship level.
What you'll learn from an apprenticeship? It depends on the role you choose for your training and development. Furthermore, you will follow an approved study programme in your apprentice role. It means you will complete a recognised qualification as an essential apprenticeship part. These qualifications are:
GCSE level functional skills qualifications in English, maths and IT
National Vocational Qualifications (NVQs) - from Level 2 (equal to five GCSEs) up to Level 5 (similar to a university degree)
Academic qualifications include a Higher National Certificate (HNC), Higher National Diploma (HND), foundation degree or the equivalent of a full bachelor's degree.
Technical certificates like AAT, Skillsfirst, NCFE, etc
Apprenticeship constantly develops your transferable skills (soft skills). Employer gives high value to your soft skills when selecting. It means your communication, teamwork and problem solving will develop. Further, you will gain valuable IT knowledge and numbers application.
Also, you can obtain detailed information from our Apprenticeship FAQs.
Accounting Apprenticeship at KBM
KBM has a more extended history in accounting apprenticeship delivery. Our accounting apprenticeship programmes include AAT qualifications. We have helped accounting apprentices enormously, making KBM a centre of excellence in accounting.
We blend AAT qualifications with hands-on practical accountancy training at our chartered accountancy workplace. You will work on actual files under our certified accountants and finance experts. KBM offers the following accounting apprenticeships standards:
KBM's Business Administration Apprenticeships
There is an enormous business administrator's skills demand across England. Business administrators' apprenticeship provides valuable skills to develop, implement, and maintain a business. Also, business administration apprenticeships an organisation's administrative services.
Further, a business administrator apprenticeship unlocks unlimited job opportunities wide range. It provides an excellent progression to senior levels also. A business admin apprenticeship fully offers transferable knowledge, skills and behaviours. Also, it helps interact with internal and external customers promptly. We deliver the following business admin apprenticeship standard:
Digital Marketing Apprenticeship at KBM
Digital marketing has acquired enormous popularity. It has left traditional marketing far behind in this digital era. The sales and marketing sector has also embraced this technology shift, resulting in unlimited job opportunities that the digital marketing apprenticeship delivers.
The digital marketing apprenticeship prepares digital marketers to reach customers and clients using digital marketing strategies. Digital marketers promote brands, products or services using email, social media, etc. Also, digital marketers use analytical tools to improve a business or brand marketing. We offer the following apprenticeship standard:
KBM's Credit Controller Apprenticeship
Every UK and worldwide business considers their credit management and debt collection. It exceeds Credit Controllers' skills demand that exists everywhere. You will experience fantastic learning for credit controller apprenticeships at KBM.
The credit controller apprenticeship provides competencies to perform as a capable credit controller. KBM has a solid track in exploring people's potential to make them fully employable. We offer the following credit control and debt collection apprenticeships standards:
Apprenticeships Delivery Solution at KBM
KBM keeps your flexibility and suitability in our apprenticeship delivery at heart. We offer classroom, tutor-led on-demand, live online delivery options. The details are:
Classroom: KBM, through its subject matter specialists, offers face-to-face study. You will follow our class timetable; we ensure weekday learning sessions.
Distance learning: This learning option is perfect for completion on your own time, providing complete flexibility to suit your life.
Live Online: These are our structured learning online day classes. KBM's tutors offer flexible online learning, studying from anywhere. Also, we offer half-day, full-day or evening classes.
Tutor-led on-demand: Our tutor-led online on-demand learning delivery helps you effectively. These structured sources motivate you to complete your programmes at their own pace.
Pay and Working Hours
If you are a 19+ first-year apprentice, you will take a £4.81 per hour apprenticeship wage. Apprentices who completed their first year will get the National Minimum Wage (NMW) per hour as under:
£6.83 for those aged 18-20
£9.18 for those aged 21-22
£9.50 for those aged 23+
Age Limit
There's no upper age limit; 16+ age with proper credentials makes you eligible to apply for an apprenticeship. If you are 19+, you may be allowed additional government funding.
What are the Apprenticeship Levels?
Apprenticeships have Intermediate, Advanced, Higher, and Degree levels. Also, these levels vary in different countries in the UK. In England:
The Intermediate level equalises five good GCSE passes
The Advanced level is equivalent to two A-level passes
The Higher level has equivalence with higher education's first stages (foundation degree)
The Degree level is comparable to a bachelor's or master's degrees
Entry requirements
Each apprenticeship type delivers a different-levelled formal qualification and credit framework (QCF). However, apprenticeship entry requirements vary. Usually, these include:
Intermediate apprenticeship needs to be over 16 years old and no longer in full-time education.
Advanced apprenticeship demands prior work experience and at least three 9-4 grade GCSEs or equivalent - like an intermediate apprenticeship qualification.
Higher apprenticeship equalises a foundation degree, HNC or bachelor's degree first year. It needs at least five 9-4 grade GCSEs and some Level 3 relevant qualifications.
Degree apprenticeship entry requires three A-levels specified grade range or higher apprenticeship qualification, at least five 9-4 GCSE grades on top. Also, there may be a prior work experience requirement.
How can you apply for an Apprenticeship?
You will apply for an apprenticeship like a job at any time of year. Employers advertise their apprentices' vacancies. However, contacting KBM will help you enormously. We have 2500+ clients across various sectors. Our team will help you connect with your suitable employers and vacancies.
We have our recruitment system and partner with top-notch recruiters. They include Reed, Indeed, and Gumtree, helping us with apprentice vacancies. Also, we help with CV and interview preparation. KBM will assist you before, during and after your apprenticeship journey.
Apprenticeships Types
Various apprenticeships cover almost each of England's sectors with over 500+ apprenticeship types. The industries sectors which support apprenticeships include:
Legal, finance and accounting
Business and administration
Sales, marketing and procurement
Digital
Creative and design
Construction
Engineering and manufacturing
Education and childcare
Care services
Catering and hospitality
Health and science
Agriculture, environmental and animal care
Transport and logistics
Hair and beauty
Protective services
Free Information, Advice and Guidance
We are a Matrix Certified organisation for impartial Information, Advice and Guidance (IAG) services. KBM helps individuals make informed choices about their training and development in their working lives and career development context.
We offer our apprentices suitable programmes to explore and develop their employability potential. Also, we provide alternative options, choices, and progression routes for people not suited to an apprenticeship. KBM continue to provide IAG even after your programme completion.
Success Stories
Taurel – Apprentice – KBM HR Department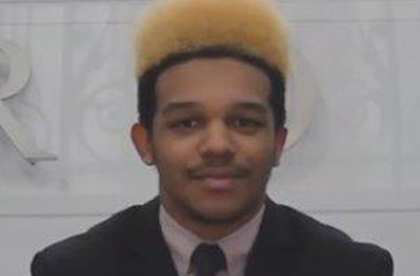 Last year I was taking a gap year and I was contemplating whether I should do an apprenticeship or go to Uni, and this year is when I decided I should take on an apprenticeship from KBM. I was working at Tesco's a couple of months back and a colleague of mine recommended KBM to me. So I applied online, called up KBM, came here for an interview, the interview went well and Umar brought me back here, for an apprenticeship opportunity. Good experience dealing with customers, dealing with your employers, dealing with candidates, helping other candidates get with employers for other job opportunities and it has really helped my communication skills. I decided to do an apprenticeship as you get on the job experience whilst still in education. Whereas Uni is mostly just education, and with this I get experience. So I wanted to be a manager at a big company like Nissan, possibly, Like by corporate companies like that are my aspiration to go to, and I think that going at this KBM apprenticeship will help me drive and push forward to get to that position..
Claire – Apprentice – KBM HR Department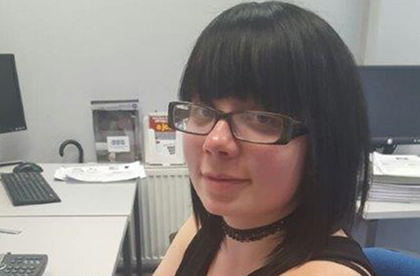 My time at KBM Training and Recruitment so far. Working with the people at KBM was not only fun and pleasant, but there was lots of learning as well. The management and directors enabled us to work freely in all departments and gave a chance on our views on projects and strategies. Most of the departments worked together as a team sharing knowledge and cultural values. Each day was full of work, meetings, fun, learning, reporting to the managers and the directors, e-mailing, taking customer queries . The team, the managers and directors really made me feel very welcomed as soon as I stepped into the building. There is a good & friendly atmosphere in this work industry and everyone works together especially when you are struggling with something and need help. The people working at KBM Group gave us a chance to take and make decisions, it benefit the company and its clients. Overall I would definitely recommend this company. A Thumbs up from me!!!!! Claire Hill
Claire – Apprentice – KBM HR Department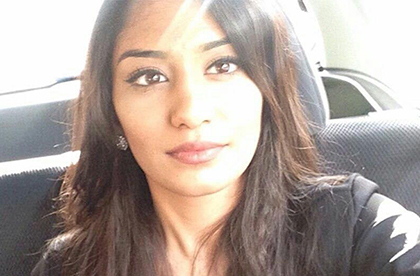 It was exactly what I was looking for, so I applied through my CV and within 3-4 days I got a call. I've gained a lot of skills a lot of knowledge and certainly a lot of confidence. with the apprenticeship not only you get to work, but you get to learn at the same time and at the end of the apprenticeship you would gain a certificate and you would gain qualifications, so you're earning whilst you're working. Whereas with university you would just sit down do your exam and later on once you finished uni and graduated you would apply for jobs. So I thought of course apprenticeship is the best way to go, as you are doing 2 in 1. I got a really good team that I'm working with and really supportive people around me and because of this I really enjoy it. I would love to take whatever I have learnt at KBM and take it with me in the future. So in the future if I work in a big company and earn good money, I know where to start and develop myself. I think KBM is the best place to start as they will give the skills knowledge and experience.
Hermella – Apprentice – KBM Work Experience In London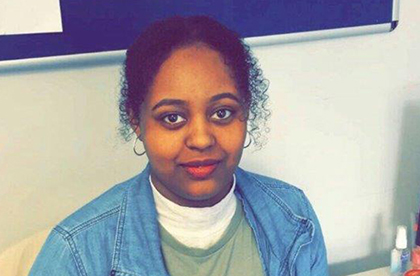 I was doing a traineeship at a place in Croydon, and they are the ones that introduced me to KBM. Well, before I was actually doing a work experience here so I've been doing that for 3 months now, and then after that they decided to keep me on as an apprentice. Well I learnt a lot of different communication skills as I've been working with EU students, like form Italy and France. Most after University don't have experience working in the real world so I just thought that I might as well start an apprenticeship first and then go university after.
Lina – Apprentice – KBM Work Experience In London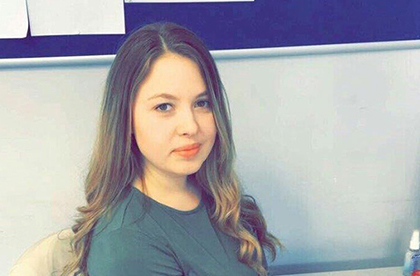 I was doing a traineeship at a place in Croydon, and they are the ones that introduced me to KBM. Well, before I was actually doing a work experience here so I've been doing that for 3 months now, and then after that they decided to keep me on as an apprentice. Well I learnt a lot of different communication skills as I've been working with EU students, like form Italy and France. Most after University don't have experience working in the real world so I just thought that I might as well start an apprenticeship first and then go university after.
Sama – Apprentice – KBM HR Department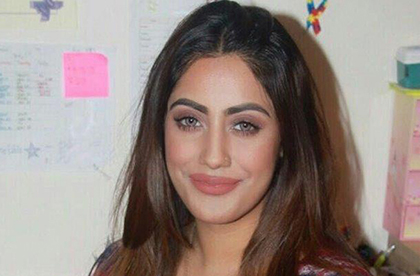 I was applying for apprenticeships and then obviously KBM. My friends were doing apprenticeships, they were saying, you know; go for apprenticeships you don't want to go to Uni. so i was looking for apprenticeships on Indeed and the other job sites, anything like that. so i found this opportunity on Indeed so I just applied for it to be honest. The reason why I chose an apprenticeship over university is because people who go to university, I mean, they don't gain that experience. In an apprenticeship you gain the experience, and you are working as well and you are studying, so you are gaining a lot of you know experience at the end of the day. You are gaining the qualification, you are gaining the experience. If I went to university yes I would get the qualification, but I wouldn't get the experience. So I'm lucky that I'm gaining the experience that will be really helpful for me in the future. I hope to gain a lot of knowledge about business because, obviously in the future, I do want to open my own business and obviously it's really hard to have your own business and its really stressful and some things don't go the way you want them to go but at the end of the day its business, so yeah I'm learning a lot form it. If someone wanted to do an apprenticeship at KBM I would tell them to obviously be focused and honestly everyone gives you an opportunity here, everyone gives you a chance to do something that you weren't willing to do at all and they will push you, but they will push you in a good way for you to succeed and everyone is family at the end of the day, as well everyone gets along.
Sama – Apprentice – KBM HR Department
I found out about KBM, because they came to my careers fair and we interacted there and this is how I found out about the opportunities here. I was not too sure what was expected of me, because it's the first time I've done something in this field or of this nature, so it was quite daunting initially, but the colleagues out here were really nice so I settled in quite quickly. On a day to day basis I am involved in the planning and execution of text and email campaigns and this is quite interesting as a first year marketing student to be involved in the deep end of things, and being right there sending out and developing these campaigns which not many people get to do in their first year of their Marketing career. It's an interesting environment with colleagues that are quite friendly almost to the extent of being a little family down there in that room. Its quite dynamic in the sense that there is always action in the office, and there is always phone calls to answer and running around but it's quite fun, just to be in the thrilling environment that KBM provides. KBM is quite beneficial as it gives you experience in a different range of things, down from working on reports, from working on reconciliations, from working with the software skills and client facing skills. This is useful in any sector, especially the corporate sector, where client facing deals and transactions are most frequent. Experience in the field is more beneficial than a degree. A degree is a piece of paper at the end of the day. In quite casual terms you read through a textbook in university, you get module outlines, you get a test. You recite out knowledge onto the paper. It's all well and good if you can do that but in the real world if you don't have the experience to back it up you can't really go far in life. Which is why I'm quite happy to have had this opportunity at KBM and I recommend it to all of you.
Prerana – Trainee Accountant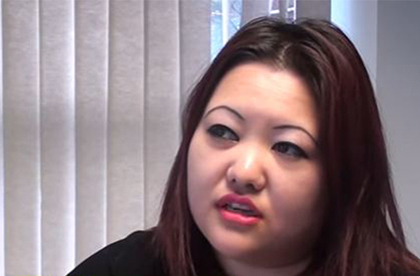 It is not like studying in university at all. It gives you experience about working in a business based environment. You learn so many things you can learn in a day in a book. If you just come here and practice alot.
Alisa – Trainee Accountant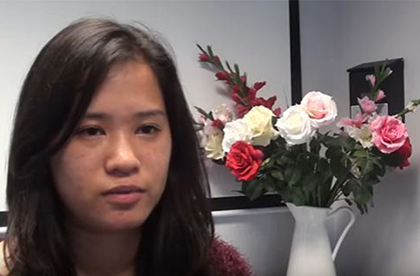 I can also book in advance when I want to come, if something comes up, I can always cancel it and book it the next day. It is very flexible according to my time.
Natalia – Trainee Accountant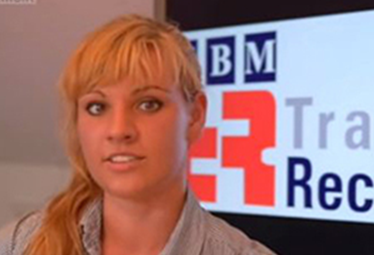 For the program i had the chance to spend 8 weeks to do work experience with KBM. I learnt how to lead and manage with different program and various departments. I also got a chance to learn web designing, marketing and financial analysis. I will definitely recommend this training ever students.